> hvr's session
Profile
|
Sessions
|
Equipment
|
Photos
|
Statitics
Sessions list
•
Sessions history
•
Calendar
Type :
Windsurf (Freeride)
Rider :
Date :
05/04/2021 [Monday]
Spot :
Start :
13:30
End :
16:00
Duration :
2h30mn
Wind :
25 at 38 kts
Speed :
20.80 kts
Distance :
14.00 km
Mark :
4/10

JP Australia Freestyle wave
Select Bump and Jump 28.0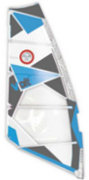 North Sails Volt 4.5
D4 60 % 400

Other equipments used during the session

Gun Sails
Cross 140 - 190

Neilpryde
Mission 5/3

Ion
Ballistic 6/5

Comment
Ce lundi de Pâques 2021 nous a vu, Lau 77, Cisco et moi investir le spot mais pas que nous 3, hein ;2) D'ailleurs, je me suis étonné de ne pas y voir JM De Bruyn ou alors il allait trop vite (quelques speedeux ont tracé dans la bassine 8D , fallait faire gaffe de ne pas se prendre un missile dans la g.... pour sortir de la bassine 8p ).
Vent suffisant mais d'une constance ....peu constante Yellow_Flash_Colorz_PDT_44
Les combos:
Laurent en 3 S 86 L et Simmer 4,2
Cisco en ? L et Torro 4
Bibi en JP FSW 93 L (si si :bo ) et NS Volt 4,5 (toujours si si :-h ) Tao dépucèle des planches moi, j'ai baptisé cette Volt rachetée aux Bisounours. Super voile :d
Le quart du temps en sous-toilé, un 2ème quart du temps en sur-toilé (re-re sis si :bo ) et le reste du temps....bin, c'était bien :) Mais qu'il est compliqué de reprendre sur une allumette Yellow_Flash_Colorz_PDT_22 (ma 93 L de 60 cm de large Yellow_Flash_Colorz_PDT_23 par rapport à la RRD de 81 cm Yellow_Flash_Colorz_PDT_30 ) qui n'était plus sortie depuis ....le 14/12/2019 Yellow_Flash_Colorz_PDT_49 et la 110 L (65 cm) n'est sortie que 5 fois en 2020 donc beaucoup de sorties en "porte" et peu en moins stable. Cela se sent et c'est ce qui est bien avec cette session, j'ai ressorti plus petit Yellow_Flash_Colorz_PDT_20 Vu les claques à près de 40 knts valait mieux :Dp
Nous avons commencé sous le soleil pendant un bon bout de temps et puis les nuages...porteurs de neige (re-re-re si si) sont arrivés. C'est la première fois que nous voyions de la neige tomber ...à l'horizontale Yellow_Flash_Colorz_PDT_29 8p 8D sur un spot. Ce fut une succession d'éclaircies et de de nuages neigeux. Le grésil s'est invité plus tard.
Au final, une session plutôt hardcore et en très bonne compagnie.
Ah oui, la frontière ? Pas de pandores donc ;2)
Et des soucis de straps (cassé ou presque et problème de fixation d'aileron !!!! Résolu !

They were also there

They have also sailed

Lumumba at Spiaggia 151 • [private] at Lido dei Pini •

Al@@ at LZ • papy_staff at Gruissan • Boulischou at L'Épine • jefw at Pont Levis • [private] at Lachanau • [private] at Biscarosse (Plage) • oparu765 at Centre • Fab'cayeux at Cayeux-sur-Mer • Zorste, remi94 at La Vieille Nouvelle • [private] at Pen-Bron • bat37 at Belliard • [private] at Canet-en-Roussillon • martdss at La Mine • Slyfun66 at Parc à Huîtres • Blovy at Langrune-sur-Mer • [private] at Les Sables d'Olonne • paquito at Le Petit Nice • monsieurtoff at Saint-Jean-de-Mont • Pascal Leobet, tbc, XWav at La Madrague • Dreamer at Terenez • jack2nice at Cannes Palm Beach • Xav76 at Saint-Raphaël • [private] at Coudalère • hardening at Étang du Boulet • [private] at Le Havre (Port) • [private] at Sorlock • gagardu29, mel29, Augustdu29, lol29 at Yelen • Redge at Saint-Jacut • Tyty31, Scalpa197, [private], dens at La Franqui • rahan family, [private] at Plage des Briantais • windsurfvtt at Sainte-Adresse • lois at Veulettes-sur-Mer • Pascal at Le Dossen • chabi, Francois276, Chris76 at Lery-Poses • [private] at Ouistreham • yanns, [private], [private] at Le Phare • [private] at Campo dell Oro • disco69 at Lancieux • [private] at Le Pointeau • Pierreafond, marcsamu, Narbo, NicoC, ridezebigone at La Nautique • felfel50 at Coudeville-sur-Mer • rem, Natacha at Plage Sud • [private] at Baie de Sallenelles • Pote_14, [private] at Colleville • sput, Averell Dalton, Manu at Goas Treiz • Jeanmi at L'Almanarre •

miralvent at Ocatavent • [private] at S'Agaró • windmaniac at Wind Cambrils • trufo at Badalona (Bétulo - CNB - CWB) • CorSaro, [private] at Castelldefels Playa • Patrickite at La Loteta Sur •

[private] at Dümmersee •

TAO189 at Eau d'Heure - Barrage de la Plate Taille • denfou at Heist •

florianopolis at Gruonbach •

thomasNED at IJmuiden • Undefined spot gregboulnaish