> hvr's session
Profile
|
Sessions
|
Equipment
|
Photos
|
Statitics
Sessions list
•
Sessions history
•
Calendar
Type :
Windsurf (Freeride)
Rider :
Date :
23/08/2020 [Sunday]
Spot :
Start :
11:20
End :
15:00
Duration :
3h40mn
Wind :
14 at 30 kts West/North-West
Speed :
24.00 kts
Distance :
41.00 km
Mark :
8/10

Fanatic Hawk 110 L
Select S1 33.0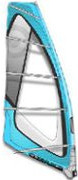 Neil Pryde Fusion HD 6.1
Neilpryde X6 430 Wave 430

Other equipments used during the session

RRD
X Fire

Neilpryde
Saber 5.7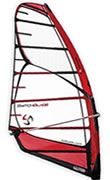 Loft
Switchblade 7.3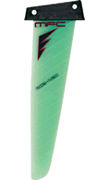 MFC
slalom 40

Gun Sails
Select 100% 460

Gun Sails
Boardbag 240 x 80

Dynafiber
Carbone 180-230

Comment
Bonne rebelote, ce dimanche à De Punt, avec Equinox et Mistral4U plus tard. Même si le vent a encore joué avec nos nerfs, ce fut relativement plus stable qu'hier à Herki. Temps moche à notre arrivée (full couvert et bruine) mais pour finir sous un beau soleil :)
Mon combo de départ: Hawk 110 L et NP Saber 5,7 car cela semble donner (rafales à 30 knts relevées au Surfcentrum mais rares) plutôt fort. Et je dois faire mentir ma réputation de surtoileur, non ? :bo Toile un peut trop juste, hélas. Après avoir mieux réglé la toile, cela ne suffit toujours pas. Retour au stand pour chausser plus grand = NP Fusion 6,1. Là, ça marche tip top pendant 1h30 environ jusqu'à ce qu'Eole baisse de deux crans. Inutile de sortir la 6,7 sur la Hawk, je sors la RRD 122 L et la Switch 7,3 pour encore une bonne heure de planings presque constants.
Olivier est sorti en Stubby 106 L et NP Combat 5,2. Ayant arrêté plus tôt que moi, il n'a pas changé de combo.
Roland est sorti en 150 L et 7,5 puis 9,5.
2 hics: batterie à plat et coffre bloqué. Problème de batterie résolu on the spot grâce à un planchoux de Lîtche et le coffre ouvert at home.

They have also sailed

metis69 at Desenzanino • Mimmo at Casalvelino • Lumumba at Spiaggia 151 •

Pepone at Monteynard • marcsamu at Le Rouet • [private] at La Punta • wisu at Vieux-Boucau-les-Bains • jefw, [private] at Pont Levis • Alain E at Merlimont • Loic2556 at Place Neptune • disco69 at Grande Plage • Paulette at Pennedepie • jeeve at Haas • [private] at Pont-Mahé • Zorste, Narbo at La Vieille Nouvelle • [private] at Le Veillon • Lio at Tahiti Plage • El_matelot at Pierrelatte • [private] at Jullouville • Cédric68kg at l'Embarcadère • gil at La Digue • [private] at Langrolay-sur-Rance • Chris66, Slyfun66 at Parc à Huîtres • [private], Menéric, ck at Cruas • Tomaz22 at Le Palandrin • at Les Sables d'Olonne • Dan at Terenez • PRU, tib14 at Courseulles • Xav76 at Saint-Raphaël • [private] at Coudalère • GIGI171, [private], Alcyone35, paulo56 at Saint-Colomban • [private] at Landrezac • [private], jerten at Saint-Aubin-sur-Mer • Carve121 at Le Havre (Port) • JS at Sanguinet • [private] at Étang de La Palme • Scalpa197, [private] at La Franqui • Momo at Les Rosaires • lol101 at Sainte-Adresse • [private], cpe66 at Éole • [private] at Moulin Blanc • [private] at Antifer • windsurfvtt, lois, Jeannot76 at Veulettes-sur-Mer • at Les Longchamps • Pierreafond at Étang de Thau • handy, [private] at Lery-Poses • François_ at Sillon • [private] at Trestel • Ricardo at Le Crotoy • LALO at La Falaise • ot75 at Les Coussoules • [private] at Campo dell Oro • Bonson at La Tonnara • marzinex at Penthièvre Océan • SamBzh, gb at Saint-Suliac • Ray at Le Pointeau • penkear at Kerguelen • ridezebigone at La Nautique • GRAVELIC at Centre Nautique • Stef38, Cyril, Snowflake74 at Lac de Monteynard • [private] at Plage Sud • [private], evalaye at Les Aresquiers • Nonaud at Malo Terminus • at Baie de Sallenelles • Pote_14 at Colleville • jack2nice at Le Brusc • rem at Plage de Maguelone • Superseb at La Coudoulière • Loopyloop13, fredwindsurf at Les Glissants • Jeanmi, GBOUS, Lorenzo, [private], [private] at L'Almanarre • bidouille at Fos-sur-Mer • [private] at Carro • drope, groswilly, ole timer at Le Jaï •

radjo at Riumar • EDU_ESP22 at Campelo • [private], THC at El Cabezo • [private] at La Catia • [private] at La Zenia - Cala Cerrada • Nefastus at Jameos del Agua • at Los Charcos • [private] at St. Pere - Les Dunes • radjo at Playa Larga • ekualo at Port de la Selva (Platja) • med at CMV-Playa Barcelona • windmaniac, Guillaupe at Riumar • rubio at La Punta de la Azohía • [private] at Masos •

[private] at Dümmersee •

TAO189 at Eau d'Heure - Barrage de la Plate Taille • csurfer, den at Westende •

florianopolis at Gruonbach • [private] at Préverenges •

Swe-6972 at Torkelstorp •

tintin.gwen at Meia Praia • Patrickite at Viana do Castelo •

papy_staff at Zonnemaire • denfou at Oesterdam • oxi at Brouwersdam Zeekant •

FLascourreges, [private] at Anse La Raie • Undefined spot [private], [private]