> Raid's session
Profile
|
Sessions
|
Equipment
|
Photos
|
Statitics
Sessions list
•
Sessions history
•
Calendar
Type :
Windsurf (Waves)
Rider :
Date :
05/12/2016 [Monday]
Spot :
Start :
10:20
End :
17:30
Duration :
7h10mn
Wind :
18 at 33 kts North/North-East
Waves :
1.90 m
Mark :
9/10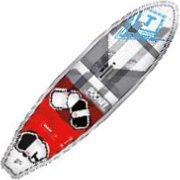 Tabou Pocket 87 2017
MFC 18 + 2x12 18.0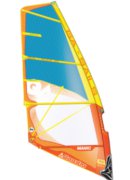 GA Sails IQ 4.2
The Loft Sails Carbon 100 370

Other equipments used during the session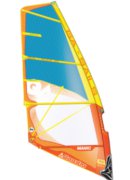 GA Sails
IQ 4.7

Radz
MicroSpyro 75 370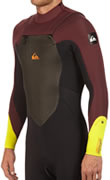 Quiksilver
Syncro 4x3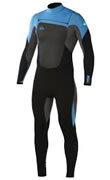 Quicksilver
Syncro 5x4

Comment
Empiezo por la mañana con 4.7, está anortado racheado en la orilla, pero hay ola buena y da para buen surf, buenos forwards. Olas de 3 y 4 giros esperando a que se levante de nuevo el pico, divertido!

Paramos a comer sobre la una y algo aprovechando un bajon y las dos y algo otra vez al agua. El mejor rato, voy pasado y hay rampas de más de dos metros 4 ó 5 intentos de pushloop, pero solo uno lo roto entero y caigo en water, pero muy de espaldas.

Cambio a 4.2 porque voy muy fuerte ... pero baja un pelín. Aún así he ido más cómodo con 4.2, pillo alguna ola grande y en una consigo darle a un pico muy bueno, la tabla se me pone boca abajo al darle el labio... y kaboom! aerial. Consigo corregir y caerlo bien, Creo que ha sido la surfeada más radical que he hecho en Saplaya!

Muy contento con la Pocket, pisándole un poco atrás me voy muy vertical y luego hago cutbacks muy cerrados. Es muy divertida!



They have also sailed

tib14, Matthieu.T at Canal Caen-Ouistreham • otaket34, rem at Les Roquilles • [private] at Richelieu • oliv_forblok21 at Le Loch • jonjon31 at La Ganguise • [private] at La Bergerie • jeff17 at L'Almanarre •

miralvent at Ocatavent • Roberto_esp41 at Las Redes • Nefastus at Playita de Atrás • [private] at La Zenia - Cala Cerrada • [private], [private] at El Prat de Llobregat • [private] at Corrubedo - A Ladeira • Frankys at El Picadero • [private] at Base Náutica - Platja de la Mar Bella •

Patrickite at Shark Beach •

[private] at Sao Miguel do Gostoso •

Pierre-Yves at Bois Jolan •

javiervigo at Moledo • Undefined spot [private]