> Got_29's session
Profile
|
Sessions
|
Equipment
|
Photos
|
Statitics
Sessions list
•
Sessions history
•
Calendar
Type :
Kitesurf (Foil)
Rider :
Date :
19/11/2016 [Saturday]
Spot :
Start :
14:19
End :
15:15
Duration :
0h56mn
Wind :
13 at 16 kts West
Mark :
7/10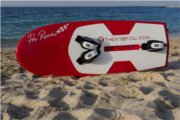 The Kite Foil Manta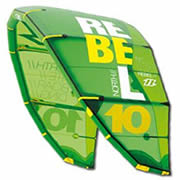 Northkiteboarding Rebel 12.0


Other equipments used during the session

Mystic
Warrior Ii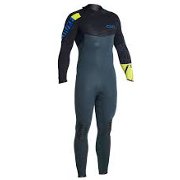 ION
Strike

Comment
Bonne session de Foil avec Mallex, je commence à tirer des bons bords.
C'est pas encore la stabilité absolue mais c'est pas si mal
L'avantage c'est qu'au moins je n'avais aucun mal à remonter au vent!!
Encore quelques sessions de foil et ca devrait être pas mal!

Related photos and files

They have also sailed

Aladin74 at Carbonetti •

Clem14, Mouge at Franceville • jim62 at Plage Nord • [private], wisu at Erdre • Tom50 at Sainte-Anne La Palud • AntoineS, jl4429 at Les Rochelets • nereides at Pourville-sur-Mer • [private] at La Terrière • Tavish at Lac du Der • Pierre29, brunolt at Treustel • dav.35 at Jullouville • [private], yanns at L'Embarcadère • canario at Parc à Huîtres • jerten at Quiberville-Plage • KeziaCinema at La Madrague • jack2nice at Cannes Palm Beach • tib14 at Courseulles • JiPeg56, pascal56, mcteam56, paulo56, GRAVELIC, [private], Exocet56, matstco 56 at Saint-Colomban • Kkite, Jobzh at Les Crevettes • viking76, [private], baba, Guillaume, Santi, Carve121 at Le Havre (Port) • noeil44, Shake, Nath at Fromentine • [private] at Étang de La Palme • WindBreizheur, vento29, gagardu29 at Yelen • [private], youl at Le Casino • [private] at La Franqui • [private] at Moustérian-Pointe du Bill • Willmi76 at Sainte-Adresse • alloz at Mousterlin Cleut-Rouz • [private] at Antifer • bruno22, pierre74, Manu at Saint-Michel • disco69 at Les Longchamps • Alexbteam at Lery-Poses • mel29 at Pentrez • Max. at Le Phare • GIGI171, Redge, captain, yvo, [private] at Lancieux • Rantanplan44, Leka at Le Pointeau • NAFNAF, Daniel_56 at Centre Nautique • [private], [private] at Les Aresquiers • yannBraz at Goas Treiz • fikus at Plage d'Aytré • pierre17, Al@@ at Les Minimes • [private] at L'Almanarre • Dal at Carro •

Patrickite at Maspalomas • [private] at Alcossebre • [private] at Barraña • Sandà at La Catia • Nefastus at Los Charcos • [private], javiervigo at La Lanzada • [private] at Isla de Arosa-Sur •

geotic at Parajuru • [private] at Icarai de Amontada •

milux at Anse Vata •

Swe-6972 at Torkelstorp •

oxi at Rilland • Jeanlo911, hvr at Brouwersdam Kabbelaarsbank • Moustache at Oesterdam •

Rafawind at Neck • Undefined spot [private], [private]