> Le Zatch's session
Profile
|
Sessions
|
Equipment
|
Photos
|
Statitics
Sessions list
•
Sessions history
•
Calendar
Type :
Windsurf (Waves)
Rider :
Date :
30/04/2023 [Sunday]
Spot :
Start :
13:30
End :
16:30
Duration :
2h
Wind :
15 at 35 kts West
Mark :
8.5/10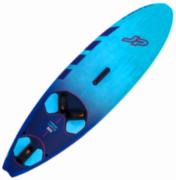 JP Australia Magic wave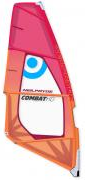 Neil Pryde Combat hd 4.7


Other equipments used during the session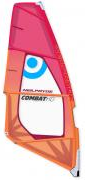 Neil Pryde
Combat hd 5.3

Comment
Une première au grau d'Agde par tram. Depuis le temps que les photos de Didier me faisaient baver, je suis ravi d'avoir enfin réussi à aligner les planètes, on the road to Nizza avec les filles.
Débuts hesitants en 5,3 depuis une plage trop abritée, j'ai rejoint Didier et la bande de Leucatois pour une deuxième partie de session on fire en 4,7. Des conditions vraiment sympa.
Première nav avec la magic 95... de très bonnes sensations, certainement un peu moins bien que la fsw dans les mini, mais un gros gain en maniabilité, contrôle et plage d'utilisation!

Related photos and files

They have also sailed

Lumumba at Spiaggia 151 •

jlp02 at Lac de l'Ailette • Al@@ at LZ • poulif at Le Cormier • yamasergio at Brise et Voiles • [private] at Lomer • [private] at Linès • Kkite at Ria • [private] at La Normandelière • [private] at Blockhaus • [private] at Lachanau • [private] at La Govelle • Zorste, Guillaupe at La Vieille Nouvelle • [private] at Le Veillon • [private] at Les Moutiers-en-Retz • jefw at Le Barrou • Zegulk at l'Embarcadère • Hecub at Kerhillio • martdss at La Mine • arva35 at Villes-Martin • remi94 at Port-la-Nouvelle (Nord) • [private] at Boisvinet • at Clémenceau • Narbo at Mateille • [private] at Saint-Jean-de-Monts • Fred66 at Téléski • [private], Kouby at Coudalère • airspock, [private], GRAVELIC, paulo56 at Saint-Colomban • [private] at Sanguinet • oparu765 at Penvins • Bonson at Sainte-Adresse • Pierreafond at Étang de Thau • apriliarider at Le Phare • mel29 at Penhors • marcsamu at Le Goulet • Loic2556 at Penthièvre Océan • Brieuc at Saint-Suliac • vfl at Kerguelen • [private] at Les Aresquiers • tintin.gwen at Le Steir •

EDU_ESP22 at La Fragata • THC at El Cabezo • Raid at Dosel • [private] at Els Griells • Nefastus at Los Charcos • [private] at St. Pere - Aquarius/Tropic • Santi at St. Pere - La Gaviota • Patrickite at La Loteta Sur • [private] at Masos •

florianopolis at Gruonbach •

Swe-6972, Swe-6972 at Norra Näs • Undefined spot [private], [private]