> Redge's session
Profile
|
Sessions
|
Equipment
|
Photos
|
Statitics
Sessions list
•
Sessions history
•
Calendar
Type :
Windsurf (Waves)
Rider :
Date :
03/12/2016 [Saturday]
Spot :
Start :
14:00
End :
17:00
Duration :
3h
Wind :
14 at 25 kts East/North-East
Mark :
9/10

Exocet Cross III 84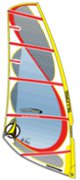 Arrows Impact 5.0
The Loft Sails Bico Rdm 400

Other equipments used during the session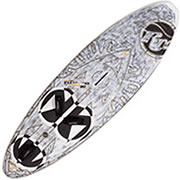 RRD
Twintip v2

MFC
FS 20

Comment
Session inattendue. Je pensais que ca allait etre slalom près du fort pis au final en suivant SebC11 et François, je me suis retrouvé coté baie en matos de vague et ce fut bien sympa. Rien à surfer mais par contre pas mal de micro rampes pour décoller, quelques sauts sympa, ca fait plaisir.
Le vent était plutot régulier du coup nickel en 84l.
4.7 aurait été suffisant mais suite un problème technique, j'ai du sortir la 5m
Pas eu froid avec une nouvelle combi decathlon 5:4 avec cagoule. Par contre l'eau rentre pas mal par le cou, c'est dommage.
L'anémo de l'ENV sur
http://www.windmorbihan.com/
est fiable en est.

They were also there

They have also sailed

Lumumba at Spiaggia 151 •

Nono at Louannec-Camping • gagardu29, mel29 at Le Bendy • [private] at Station du Val d'Ese • jim62 at Plage Nord • lolo2933 at Biscarosse (Plage) • yannBraz, jc560 at Les Arcades • vento29 at Troaon • [private] at Le Veillon • Mat_Wbzh22 at Sainte-Barbe • Pierre29, brunolt, Bigood'Power at Pors-Carn-Saint-Guénolé • [private] at Kerhillio • AntoineS at Mazerolles-L'île • at Les Sables d'Olonne • Winkipop at La Madrague • Pote_14, tib14, neptol at Courseulles • [private], Auré at Rivedoux-Plage Sud • at Saint-Colomban • Marc, [private] at Saint-Cast-le-Guildo • Max. at Les Sables Blancs • [private] at Fromentine • toffer, Tug at Sorlock • dav.35 at Saint-Jacut • xh44, Leka at Le Casino • legroux.family at Penvins • Tom50 at Saint-Pabu • philS at La Ganguise • alloz, vennec at Ile Tudy • GRAVELIC at Penthièvre Océan • Daniel_56 at Centre Nautique • at Colleville • Clem14, soto, papy_staff at Collignon • Al@@ at L'Houmeau • fikus at Plage d'Aytré • [private] at La Descenderie • jecoq at L'Almanarre •

julo49 at Seaside Park •

Sandà, [private], [private] at La Catia • Nefastus at Famara • Javier Barba at Valdelagrana (Los Toruños) •

Patrickite at Shark Beach •

[private] at Sao Miguel do Gostoso •

milux at Anse Vata •

wanou at Tartane •

Rafawind at Cloudy Bay •

[private] at Grand Gaube •

JuanMazzetti at Laguna Barrio Santa Clara • Undefined spot Andresin