> hvr's session
Profile
|
Sessions
|
Equipment
|
Statitics
Sessions list
•
Sessions history
•
Calendar
Type :
Windsurf (Freeride)
Rider :
Date :
04/05/2019 [Saturday]
Spot :
Start :
11:45
End :
16:30
Duration :
4h45mn
Wind :
10 at 35 kts North
Speed :
29.30 kts
Distance :
39.00 km
Mark :
9/10

Fanatic Hawk 110 L
Select S1 EVO 35.0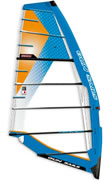 Gun Sails Vector 6.5
Gun Sails Select 430

Other equipments used during the session

Neilpryde
Saber 5.7

Select
S1 33

Neilpryde
X6 430 Wave 430

Gun Sails
Cross 140 - 190

Gun Sails
Cross 180 - 230

Neil Pryde
Plaquette tendon

Comment
Encore une super session, à Gdam, ce samedi 04/05 :d Du vent et de la très bonne compagnie: Acelian, Lau77, Cisco & fiston, Bastino & fiston et Cata33. Christophehub a fait un touch and go. En fin de session, Laurent et moi avons vu un bolide passer en Thommen et Ezzy: Mistral4u. Où étais-tu parqué Roland ?
Il y en a eu pour tous les goûts: soleil, nuage, grêle et vent.
Combo perso: Hawk 110 L et Vector 6,5 que j'ai bien vite mulée vu que sous les grains cela donnait très fort. A 15h20, changement de moteur: NP Saber 5,7.
Les "+": la bonne compagnie, le soleil et le vent (quand il s'est établi).
Les "-": les algues Yellow_Flash_Colorz_PDT_39 , l'instabilité du vent entre 12 et 15h00 (de 2 à 6 Bft en 30 sec), la blessure de Noah avant d'aller au jus, la contusion musculaire de Cisco.

Le gros souci qui va se poser dans les semaines à venir est: les algues. Il y a déjà un beau banc d'algues au fond du Gmeer face aux 4 vieilles éoliennes. Ainsi que pas mal de petits amas. Et encore énormément qui sont fixées au fond mais quand cela va lâcher, ça va être apocalyptique. Je pense sérieusement à acheter un aileron anti-algues pour pouvoir encore naviguer à Herki et Gdam.

Bon, à quand la prochaine ? ;2)
Nav' un peu difficile à certains moments vu les algues et ma méforme donc peu de kilomètres parcourus. La Vmax est sympa à 29,3 knts.

They were also there

They have also sailed

Arnopadaone at Lac de Créteil • [private] at Barrage d'Apremont • Windy74 at Base nautique • Carve121 at Aquacaux • .mickael. at Gruissan • [private] at Pors ar Goret • Daniel_56 at Kerbilouët • bat37 at Les Godelins • jefw at Pont Levis • Protec films at Le Dreven • [private] at Le Vougo • Ludovic at Stella Plage • [private] at Biscarosse (Plage) • yok-yok at Grands Sables • Nico11 at Tréhiguier • Francisco at Vert Bois • Kkite, [private], [private] at Penthièvre Baie • Zorste at La Vieille Nouvelle • berdy02 at Bray-Dunes • [private] at Pen-Bron • [private] at Spot des Pêcheurs • [private] at Les Amiets • [private] at Pors-Carn-Saint-Guénolé • Yoda at Sant'Amanza • nono56, La Tom at Kerhillio • refutribor at Le Kelen • [private] at Le Letty • Slyfun66, [private] at Parc à Huîtres • vento29 at Roscanvel • mnx, AntoineS, jl4429 at Mazerolles-L'île • Ramoutchow at La Petite Mer • greg 85 at Laurens • jjf at Langrune-sur-Mer • [private] at Le Galon d'Or • [private] at Les Sables d'Olonne • Tyty31, F970 at Port-la-Nouvelle (Nord) • ben-tz, Dan at Terenez • jecoq at Fréjus • tanggg, PRU at Courseulles • ck at Le Grand Large - ASPTT/ASCUL • jaimeformigueres, dens, Le Zatch at Coudalère • Loic2556 at Les Sables Blancs • enzo27, jerten at Saint-Aubin-sur-Mer • Shake at Fromentine • ikaris, FredHarle44, monsieurtoff at Sorlock • mel29 at Yelen • ralaoups at Les Arbousiers • Redge, rahan family at Saint-Jacut • TropFlex at Cap Coz • [private], Averell Dalton, juli1 at Mazerolles-La Bézirais • at Plage des Briantais • Chazelb2, lol101, Bonson, viking76 at Sainte-Adresse • A-xle at La Grande-Motte • windsurfvtt at Antifer • lois at Veulettes-sur-Mer • Pierreafond at Étang de Thau • Chris76, Francois276, Venum, Serge76, chabi, handy at Lery-Poses • jip29, [private] at Ouistreham • brunolt at Ile Tudy • remi94, Guillaupe at Les Coussoules • sput, bruno22 at Pors Gelen • ot75 at Saint-Cyprien • [private] at La Tonnara • Hal9000 at Les Sableaux • bzh29, amied, nicopen, Gilles at Saint-Suliac • disco69, cross90, PatB1977, yvo, yamasergio at Lancieux • [private] at Le Pointeau • [private] at La Nautique • GRAVELIC at Centre Nautique • Alain at Coudeville-sur-Mer • jim62, rem at Plage Sud • larsus at Les Aresquiers • [private], syl at Houlgate • Bigood'Power at La Torche • neptol, tib14 at Baie de Sallenelles • Pote_14, Kristof14 at Colleville • [private] at Goas Treiz • aquiplanche, sam33 at Hourtin Port • polo29sud at Le Brusc • Morvleiz at Les Sables Blancs • poulif at Tharon • forty_niner at Plage d'Aytré • Al@@ at Les Minimes • Kouby at Wissant • neric at Plage de Châtelaillon • [private], doc94, c4rtouch at Jablines • [private], ole timer at Les Rénaïres • Loopyloop13 at Les Glissants • Jeanmi, [private] at L'Almanarre • drope, jean-phi, kanaha7 at Carro • groswilly at Le Jaï •

EDU_ESP22 at Campelo • Nefastus at El Cartel • javiervigo at Samil • THC at El Cabezo • [private] at La Catia • [private] at Platja d'Aro • Lacasito at La Loteta Centro • JVR at Wind Cambrils • meteo at Playa Honda • [private], Santi at St. Pere - Aquarius/Tropic • gonza85 at Isla de Arosa-Norte • [private] at Badalona (Bétulo - CNB - CWB) • rubio at Apalanque • danib at Los Narejos • Patrickite, Valerio at La Loteta Sur • JaimeBelda at Cavanna • joaquinlj at Los Molinos •

TAO189 at Eau d'Heure - Barrage de la Plate Taille •

titi1965 at Lac de Neuchâtel •

oxi at Vrouwenpolder •

FLascourreges, FLascourreges, [private] at Anse La Raie • Undefined spot PavarottiairJibe, saikho, mcteam56