> olric56's session
Profile
|
Sessions
|
Equipment
|
Photos
|
Statitics
Sessions list
•
Sessions history
•
Calendar
Type :
Windsurf
Rider :
Date :
07/11/2018 [Wednesday]
Spot :
Start :
15:15
End :
16:45
Duration :
1h30mn
Wind :
23 at 30 kts West/South-West
Mark :
---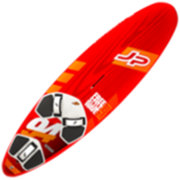 JP Australia Freestyle Wave


Simmer Style enduro 5.9


Other equipments used during the session

The Loft Sails
Lip Wave 5.0

Comment
Commencé en 5,9, bien a la rue mais vent irrégulier dans le temps et sur le plan d'eau:
Il a eu la bonne idée de tomber quand on est passé à plus petite voile!
Quelques bon bord en 5 mais trop vite tombé...
Session avec Lili et Mathis à peu près dans la même situation que moi!

They were also there

They have also sailed

[private] at Portail Rouge • Ludovic at Stella Plage • mousteir at 3 colonnes • chtilaurent at Rupionu • jim62 at Étang du Ponant • winner86 at Lac de Saint-Cyr • [private] at Suèvres • jjwind44 at Les Moutiers-en-Retz • Tavish at Lac du Der • dav.35 at Jullouville • Kkite, LALO at Kerhillio • Protec films at Locmiquel • berdy02, [private], Vivelevent at La Pointe-aux-Oies • .mickael. at Le Palandrin • uman at Pornichet • [private] at Les Sables d'Olonne • ben-tz at Terenez • dan 14, neptol at Courseulles • ck at Le Grand Large - ASPTT/ASCUL • [private] at Rivedoux-Plage Sud • [private] at Damgan • laulau44 at L'Ermitage • at Les Crevettes • salubau at Les Huttes • lol101 at Le Havre (Port) • wisu, KSN at Les Dunes • mikebzh44, marzinex at Fromentine • youl at Le Casino • windsurfvtt, Santi, [private] at Antifer • pierre74, Paul at Saint-Michel • Pierreafond at Étang de Thau • gillou76, Chris76, Daoudaou at Lery-Poses • Ced83 at Les Lecques • [private] at Petite Mer de Gâvres • joe35, SamBzh, amied, bzh29 at Saint-Suliac • Nath at Le Pointeau • Alain at Coudeville-sur-Mer • sput at Goas Treiz • zorro at Port • paquetti, [private] at Plage d'Aytré • jl4429 at Plage de Châtelaillon •

[private] at La Catia • Nefastus at Jameos del Agua • [private] at Torre Valentina • Enrikem at Badalona (Bétulo - CNB - CWB) •

Tyty31 at Jericoacoara •

TAO189 at Eau d'Heure - Barrage de la Plate Taille •

[private] at Grange-over-Sands •

FLascourreges at Anse La Raie • Undefined spot [private]