> Zorste's session
Profile
|
Sessions
|
Equipment
|
Photos
|
Statitics
Sessions list
•
Sessions history
•
Calendar
Type :
Windsurf (Slalom)
Rider :
Date :
23/06/2017 [Friday]
Spot :
Start :
10:15
End :
14:30
Duration :
4h15mn
Wind :
7 at 27 kts West
Mark :
7/10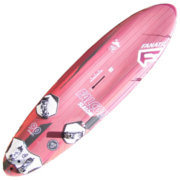 Fanatic Falcon 90
ERD Fastline evo 32.0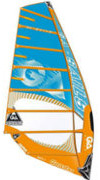 Gaastra Vapor 6.4
North Sails Platinum C100 sdm 400

Other equipments used during the session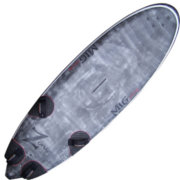 MIG
230x69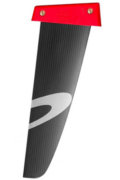 Maui Ultra Fins
SRC 32

Comment
Tram assez forte en début de matinée, puis faiblissant jusqu'à 12h30 --> donc changement de flotteur. Même avec la 100l le vent ne suffisait plus donc retour à la maison. Le vent donnait l'impression de reprendre des tours à 15h !
Tout le temps, l'orientation fut ouest.

They have also sailed

dadokite at Catane • La Ola at Rio Muchamierda • riky11 at Senigallia • Lumumba, Giankite at Spiaggia 151 •

WindBreizheur at Kouremenos •

[private] at La Punta • bzh29 at Saint-Grégoire • tonio44 at Les Passagers du Vent • amied at Anse Duguesclin • [private] at Portail Rouge • Protec films at Toulindac • [private], Thomas, bat37 at Pont-Mahé • Ramoutchow at Break • [private] at Étang du Ponant • yannBraz at Port Saint-Sauveur • tib14 at Sortie de Lion • Yoda at Sant'Amanza • Cédric68kg at L'Embarcadère • Kkite at Kerhillio • fm59 at Sainte-Cécile • rahan family at Le Fogeo • legroux.family at Léon • [private] at Les Sables d'Olonne • Exocet56, [private], matstco 56, marie56, jeff17, maito at Saint-Colomban • lol101, [private] at Saint-Aubin-sur-Mer • baba at Le Havre (Port) • mnx at Sorlock • [private] at Moustérian-Pointe du Bill • titouan50 at Cale de Poss'Du • Jobzh at Penvins • [private] at Veulettes-sur-Mer • [private] at Petite Mer de Gâvres • [private], soifran at La Nautique • algajola at Algajola • Seb Corsica, Pierreafond at Corse-Azur • penkear, fikus at Plage d'Aytré • [private], [private], [private], papy_staff, rico91 at Wissant • neric at Plage de Châtelaillon • Loopyloop13 at Les Glissants • jean-phi at Le Jaï •

EDU_ESP22 at Doniños • JaimeBelda at Nova • [private] at Platja d'Aro • Nefastus at Los Charcos • [private] at Corrubedo - A Ladeira • windmaniac at Wind Cambrils • meteo at Playa Honda • [private] at Can Pastilla • j ochoa, nando bdn at Badalona (Bétulo - CNB - CWB) • EnriKo at La Rubina • med, [private] at CMV-Playa Barcelona • CorSaro at Castelldefels Playa • Patrickite at La Loteta Sur •

TAO189 at Eau d'Heure - Barrage de la Plate Taille •

titi1965 at Yvonand •

Jeanlo911, csurfer, denfou at Herkingen • oxi at Brouwersdam Zeekant •

Benj Maz at Attadale • Rafawind at East Beach •

FLascourreges at Anse La Raie • Auré at Le Morne • Undefined spot Max.