> zerointeractive's session
Profile
|
Sessions
|
Equipment
|
Photos
|
Statitics
Sessions list
•
Sessions history
•
Calendar
Type :
Windsurf (Freeride)
Rider :
Date :
28/02/2019 [Thursday]
Spot :
Start :
15:00
End :
17:30
Duration :
2h30mn
Wind :
18 at 28 kts South/South-West
Mark :
8/10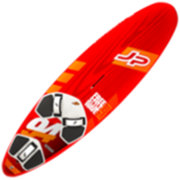 JP Australia FSW 112
Select Progression 38.0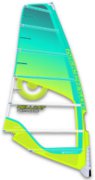 Neilpryde hellcat 6.7
Unknown RDM 430

Comment
Difficult to find spot, not very easy access to water (have to sail through boats in harbor).
Super nice session, a bit overpowered at first, but after 1 hour the wind went down and I could try gybes.
Footstraps needs to be adjusted, I will probably go for just 1 back strap (now I have 2).
Couple of gybes went OK only when wind went down, only when going downwind. Upwind gybes are quite tricky.


They have also sailed

Kiteron at Spiaggia 151 •

[private] at Portail Rouge • tanggg at Franceville • Protec films, La Tom at Le Dreven • couyo at Lachanau • jim62 at Plage Nord • [private] at Pont-Mahé • Loïc_lions at Portsall • Zorste at La Vieille Nouvelle • Chris86, babar86300, winner86 at Lac de Saint-Cyr • [private] at Petite Anse • VINCE56 at Sainte-Barbe • monsieurtoff at Les Moutiers-en-Retz • gaetan29 at Treustel • El_matelot at Pierrelatte • stickcontrol at La Grande Paroisse • LALO at Kerhillio • [private] at La Mine • Slyfun66 at Parc à Huîtres • Olivier44 at Le Palandrin • [private] at Le Fenouiller • [private] at Les Sables d'Olonne • [private] at Gâvres • arnal at Saint-Jean-de-Mont • [private] at Le Boucanet • tib14, neptol, Matthieu Nausicaa at Courseulles • Xav76 at Saint-Raphaël • [private] at Coudalère • nbossard at Étang du Boulet • olric56, [private], paulo56, Exocet56, bzh29 at Saint-Colomban • Toupima at L'Ermitage • Kkite at Les Crevettes • [private], ghislain, jerten at Saint-Aubin-sur-Mer • [private] at Plage Est • rahan family at Caroual • gagardu29 at Cale du Pôle France • alloz, mousteir at Mousterlin Kerneuc • [private] at Antifer • Jeannot76, lois at Veulettes-sur-Mer • [private], bruno22 at Saint-Michel • [private] at Ouistreham • titouan50 at Tréompan • [private] at Petite Mer de Gâvres • [private] at Le Goulet • amied, joe35, SamBzh, Gilles, yvo at Saint-Suliac • [private] at La Nautique • Alain at Coudeville-sur-Mer • YOG34 at Plage Sud • [private] at Les Aresquiers • [private] at Le Steir • sput, Manu, Venum, [private] at Goas Treiz • ole timer at Le Brusc • Kouby at Wissant • tintin.gwen at Jablines • [private] at Vars • [private] at La Coudoulière • jecoq at L'Almanarre •

EDU_ESP22 at La Cristina • [private] at La Catia • Nefastus at La Punta del Burro • danib at Playa Honda •

wanou at Tartane •

Ced83 at Weligama Bay •

FLascourreges, FLascourreges at Le Morne lagoon •

syl at Essaouira • Undefined spot vento29, [private]